Blog
2022 in Review: The Top UX Design News and Views That Impressed Us
Well, what can one say about a year that was bookended by perhaps the two most contradictory events that captivated most of the world? We'd barely stepped into the year and on came a phenomenon that had the world and its grandma hooked, only to have ended it with the dramatic downfall of a rather popular cryptocurrency app.
2022 – Year in Review
We searched high and low to find the stories, news, views, and events that made this year the year that it was. So without further ado, let's do a recap on the UX trends, best practices, and other impressive things that got us talking and thinking in 2022.
Love was in the air, and it was only January yet
Wordle – a simple-yet-delightful puzzle game that had an equally heart-warming origin story. This game was born out of creator Josh Wardle's partner's fondness for word puzzles. Wardle designed it as a fun guessing game for the two of them and named it "Wordle," a cheeky wordplay on his last name.
This no-frills web-based puzzle game gave players six attempts to guess a five-letter word, once a day. It was ad-free and did not require an app to download – reasons enough for people to fall in love with it. Not surprising when you have a game that's essentially born out of a love story!
A far cry from the Candy Crush and Angry Birds genre, what made Wordle stand out was its simple, engaging UI that only called for a few moments of the users' day. Plus, it engaged the mind and the intellect and was reward-based (players could share their results with ease), essentially making it a guilt-free screen time activity.
Sadly, the Wordle love story was probably the only thing that truly warmed the cockles of our hearts this year. The month of romance, February, brought in news of an attack that was on the anvil, but no one thought would actually happen. And of course, it wasn't Cupid.
Image courtesy: George W. Bush Center & Shutterstock
Many spoke of how this would herald the return of the Cold War. Others termed it as a trigger for World War III. However, what was unique about this conflict was that this was perhaps the first time when a digital war was being played beside the on-ground one. And this time, its impact on the design world was unmistakable.
Who controls the memes,
controls the Universe

— Elon Musk (@elonmusk) June 26, 2020
And what do we know, there was a time when the words of the (now) CEO of Twitter did make sense. More on that later.
Spring came and brought along the winds of change
March is usually the month that sees a lot of our business oracles put out their annual forecast reports. What caught our attention was McKinsey and Co.'s take, The next frontier of care delivery in healthcare.
"The results show that the future of care delivery is fundamentally evolving to become patient-centric, virtual, ambulatory, in the home, value based and risk bearing, driven by data and analytics, transparent and interoperable, enabled by new medical technologies, funded by private investors, and integrated yet fragmented."
Speaking of making things easier for the employed, several companies in Western Europe began running trials of a 4-day work week with encouraging results. Although this concept had been around for ages in different industries around the world, it was interesting to see how the cutthroat world of creative/design agencies with their endless call for design changes, the persistent inner conflict of creativity vs business case would adapt to it. Here is the tea, in case you were wondering.
The month of April brought with it the inevitable. After posting its first quarterly subscriber loss in over a decade, streaming giant Netflix says it was contemplating offering a lower-priced, ad-supported version of the platform. This news struck people worse than the infamous slap gate scandal that marred the Oscar ceremony merely weeks prior.
Netflix: We're losing millions of subs, but why!?

Also Netflix: No more password sharing, ads on Netflix, another season and spinoff for The Big Mouth, more expensive comedy specials given to loud bigots, cancel every cool animation project, more Boss Baby!

— Andrea ♡ Foes2Hoes (@FeoUltima) April 21, 2022
The world spent its summer in Europe
pre-international flight vs. post international flight pic.twitter.com/k6zbAhLGRJ

— Brie Larson (@brielarson) August 2, 2022
The summer saw most countries either lift or ease their pandemic-era restrictions. What followed was nothing short of an avalanche of tourists going to Europe, even as stories of delays, cancellations, long lines, and lost baggage plagued air travel worldwide. Airlines and airports both struggled to cope with the soaring demand amidst an equally severe staff crunch.
"There are blocks in the chain all the way through" the industry, Qantas Chief Executive Alan Joyce said. He described commercial aviation as "a rusty industry, trying to get it flowing again."
For a sector that routinely finds itself at the bottom of user experience satisfaction surveys, the chaos did not come as a surprise to anyone, not even Captain Marvel herself.
Speaking of chaos, the Scientific American magazine carried a story of a Google engineer, Blake Lemoine, who claimed to have worked on a sentient AI Chatbot. His experience with the program, described in a recent Washington Post article, caused quite a stir.
In the article, Lemoine recounts many dialogues he had with LaMDA in which the two talked about various topics, ranging from technical to philosophical issues. It led him to consider if the software program is sentient.
"If I didn't know exactly what it was, which is this computer program we built recently, I'd think it was a 7-year-old, 8-year-old kid that happens to know physics," said Lemoine.
From sentient robots, we moved forward to a far more authentic and awe-inspiring event of 2022. The launch of the much-delayed James Webb Space Telescope (JWST) finally paid off as the orbiting observatory delivered jaw-dropping images of our universe. The mandate received by the team at NASA that was responsible for designing and building the James Webb Space Telescope went something like this,
"Build something that will absolutely, positively work."
I had to make a before and after to really appreciate how good the James Webb Telescope really is. pic.twitter.com/dj0HL8XGaZ

— Jason Short (@jason4short) July 11, 2022
Just one of the many mind-bending challenges that the JWST's designers had to prep for was its position – 1.5 million kilometers away (well beyond the moon's orbit) – placing the telescope well beyond the reach of repair crews. JWST's mission was to study the infrared universe, and that required shielding the telescope and its sensors from both the heat of sunlight and the infrared glow of Earth.
Their design and engineering team rose to the challenge and how!
Another stand-out thing that happened this summer was Netflix's super hit show, Stranger Things, which provided a promotional blitzkrieg befitting all the hype. From interesting tie-ups (Domino's 80s-style pizza ordering app stood out) to the incredible character posters that teased the introduction of the series resembling the painterly style of releases like Empire Strikes Back – their entire campaign was a visual delight.
As the summer rolled to an end, there was trouble brewing for many social media behemoths, starting with Instagram.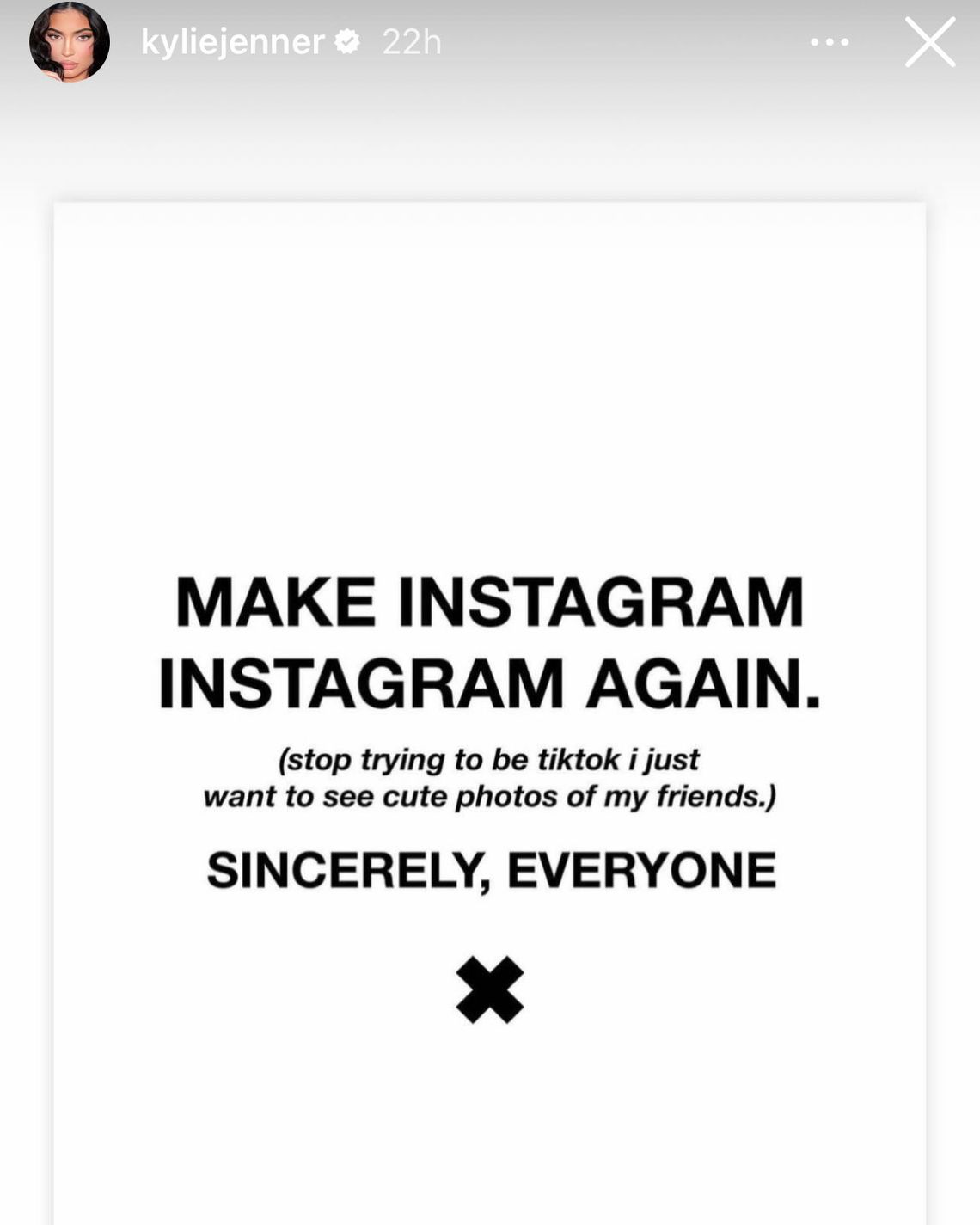 What started as an online petition resonated well with millions across the world. Towards the end of summer, this war cry made it to Kylie Jenner's own Instagram story – Make Instagram Instagram again.
While the protest was short-lived, it already had the intended effect. Instagram quickly prioritized rolling back the changes it had made to the site – most of which revolved around pushing video-based content via Reel recommendations and a full-screen feed.
2022 was not the year of the underdog
On September 15, an announcement in the design world broke the internet.

Adobe acquired Figma – the biggest takeover of a private software company. pic.twitter.com/F4AJVyQCGJ

— Scoutflo (@scout_flo) September 23, 2022
For a year that began with the Russian invasion of Ukraine, 2022 certainly did not belong to the underdog. In September, Adobe announced that it would acquire Figma for $20 billion, taking out one of its biggest rivals in the realm of digital design.
In what could be seen as an eerie coincidence, McKinsey released the results of their survey on Digital Trust – and how it truly matters.
The month of September also witnessed the largest strike of private-sector nurses in U.S. history when 15,000 nurses walked out in Minnesota to protest understaffing and overworking. The American Hospital Association (AHA) estimated that there would be a loss of 500,000 clinical professionals by the end of the year. Alarmingly, one in five healthcare workers left the field since the COVID-19 pandemic began. Source
On October 20, 2022, U.S. Surgeon General Dr. Vivek Murthy, released five components of a healthy workplace stating,
"Organizational leaders, managers, supervisors, and workers alike have an unprecedented opportunity to examine the role of work in our lives and explore ways to better enable all workers to thrive within the workplace and beyond."
If you thought Adobe's takeover of Figma was bad…
"I can't believe twitter is free" it isn't, there is an inconceivable toll

— bobby wasabi (@bobbyteriyaki) October 24, 2022
One of the first things that the new owner of Twitter, Elon Musk decided was that users would have to pay $8 a month to keep their blue verification check marks. Not surprisingly, the consequences following this decision went south as soon as it launched, with a blue check appearing next to an account pretending to be George W. Bush, which tweeted, "I miss killing Iraqis" with a sad-face emoji.
While the "pay for the tick" program was paused by Thanksgiving, another microblogging site, Tumblr had the last laugh as it welcomed the internet's weirdos with open arms.
Speaking of weird things influencing humanity by way of the internet, "Algospeak" became increasingly common across the Internet as users sought to bypass content moderation filters on social media platforms such as TikTok, YouTube, and Instagram.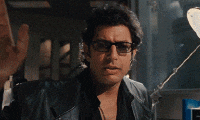 Thus, the LGBTQ community became the"leg booty" community, and users talked about "becoming unalive" in order to have frank conversations about mental illnesses giving rise to suicidal thoughts.
Life always finds a way!
Yes, there's more of the same…
Taylor Swift's Eras Tour and the Ticketmaster fiasco was one dumpster fire that refused to die down, sparking furious debate over monopolies and how concert tickets are sold.
Here's a short stroll down memory lane for context. Ticketmaster entered the nascent computerized ticketing industry in the 1970s via some ingenious innovation. Soon enough, it gained power via a rather different method: aggressive acquisition of the competition. It started by swallowing the small fish such as Ticketron, up until its most notable acquisition when the company merged with Live Nation, a juggernaut in show promotion and venue ownership/operation.
As the first round of ticketing for Taylor Swift's Eras Tour began in November, it just as swiftly turned into an epic train wreck of sorts. Ticketmaster's system was underprepared and overloaded, leading to fan complaints of brutal queues and failed checkouts, culminating in a Congressional hearing.
And just as it was time to set up the Christmas lights, two AI-based tools, Lensa AI and Chat GPT, were in the news stirring conversations around terms of use, digital privacy, and the like.
2022 ended with the rather dramatic and catastrophic collapse of cryptocurrency giant FTX and the arrest of CEO Sam Bankman-Fried. What followed was stunned investors who discovered that maybe it's not such a great idea to trust your money to a company with an impossible-to-comprehend business model.
And to round up, for those of you TL;DR people who prefer a visual recap, head to Google's Year in Search. Be warned, they won't be able to paint a vivid picture as we did – at least until their bot gets sentient enough!
Here's to a wonderful 2023!
Recommended reads
Koru UX Design Shines at iF Design Awards 2023 with Three Wins
Koru UX Recognized as a Top UX Design Agency on Clutch
What Can the Healthcare Industry Learn From the Facebook Data Breach